In Case You Missed It: here's the recap of the 12 Days of Holiday Celebrations at Market Street! We just 'wrapped' up our festivities last night, and now we have the next 12 days to try and get that song un-stuck from our heads.

So, without further delay (because we know you're 'jingling' with excitement for these pics), have FOMO no-mo' with our 12 favorite shots from the 12 Days of Holiday Celebrations.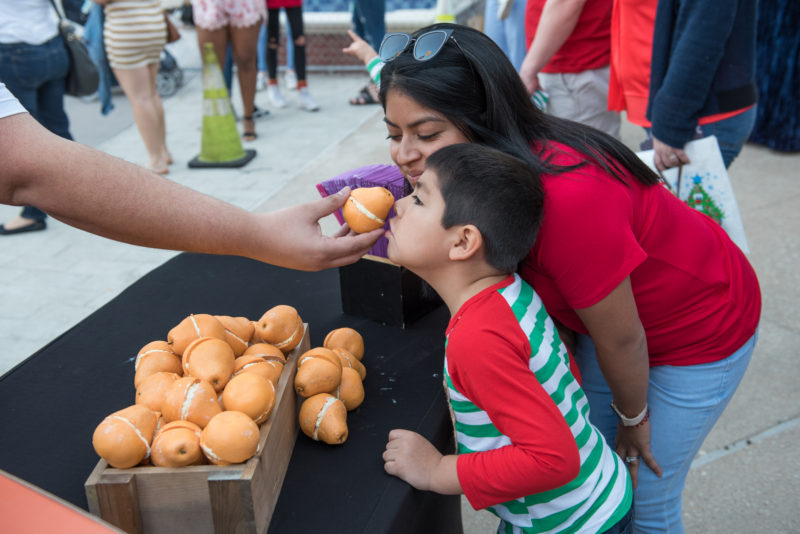 Partridge In A Pear Tree
We had a very 'fruitful' kickoff, including sparkling pear cider served by non-profit Love Fosters Hope, a pear soap pop-up by Lush, and holiday caroling by The Mistletones.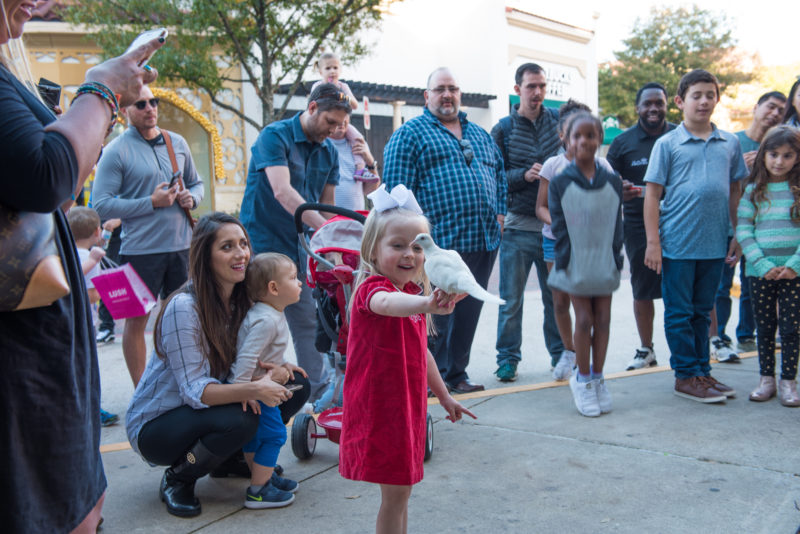 Two Turtle Doves
'Feather' you were there or not, this picture clearly shows off how much fun the second day was! Nicole of Lipstick and Brunch hosted this 'sweet' event inside Sugarfina, while a magician and his doves entertained just outside.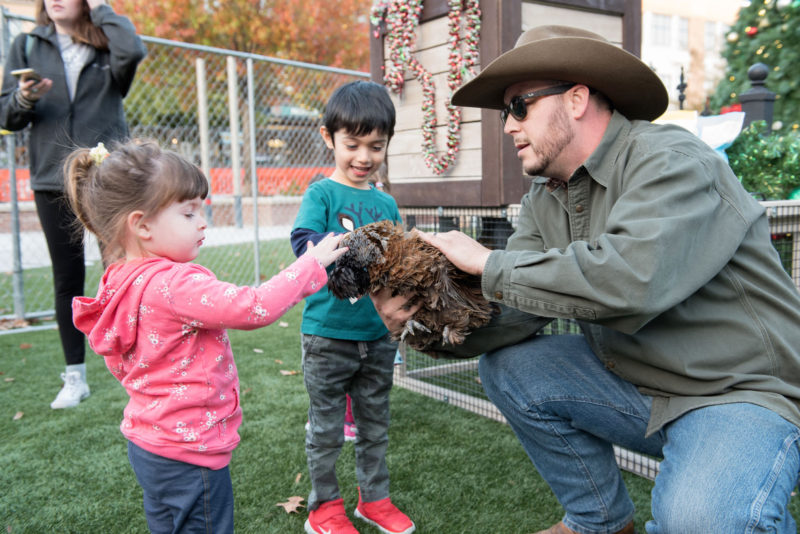 Three French Hens
Meet Pinecone! Our favorite visiting therapy chicken from My Urban Coop. Yes, therapy chicken- you read that right (follow him on Instagram, too…. Yes, he has an instagram). Kids and parents alike loved this mini petting zoo pop-up and getting up close and personal with these poultry pals.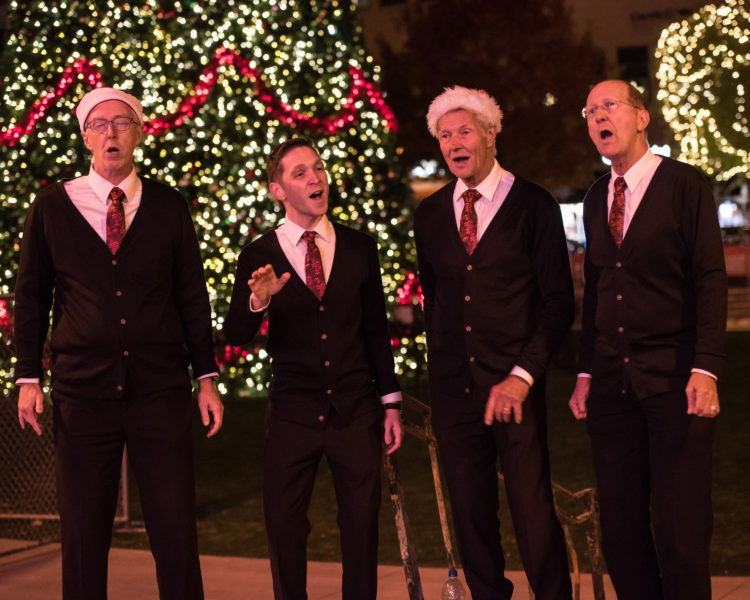 Four Calling Birds
On the fourth day of Christmas my true love gave to me… an aca-amazing a-cappella performance by Space City Sound! There's nothing like doing your holiday shopping while listening to live caroling in the background.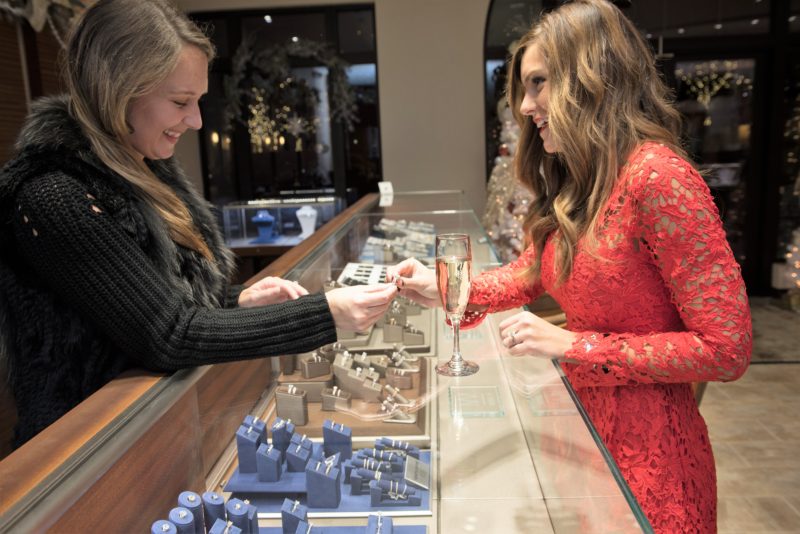 Five Golden Rings!
Day five was all glammed up with a jewelry try-on session at Thomas Markle hosted by Kiley of Whine to Wine. If the ring fits… 😉 Just outside, jugglers entertained with… yup, you guessed it- FIVE GOLDEN RINGS!
Six Geese A Laying
Your face when you find one of the special golden eggs at the day six goose-egg hunt. This daytime event was perfect for mother goose to bring her little ones and snag some photos with Santa while she was at it.
Seven Swans A Swimming
Unfortunately, on the 7th day, our event was rained out. We didn't want literal swimming swans- thanks, Houston. Our scheduled performers, Boni's Dance and Performing arts studio, got rounds of applause on their swan lake choreography in our heads, though. Don't worry- we'll be inviting them back on a better-weather day in the future!

Eight Maids A Milking
Don we now milkmaid apparel, fa la la la la la (is that enough 'la's?). Day eight was an evening filled with madrigal music performed by talented women from The Mistletones.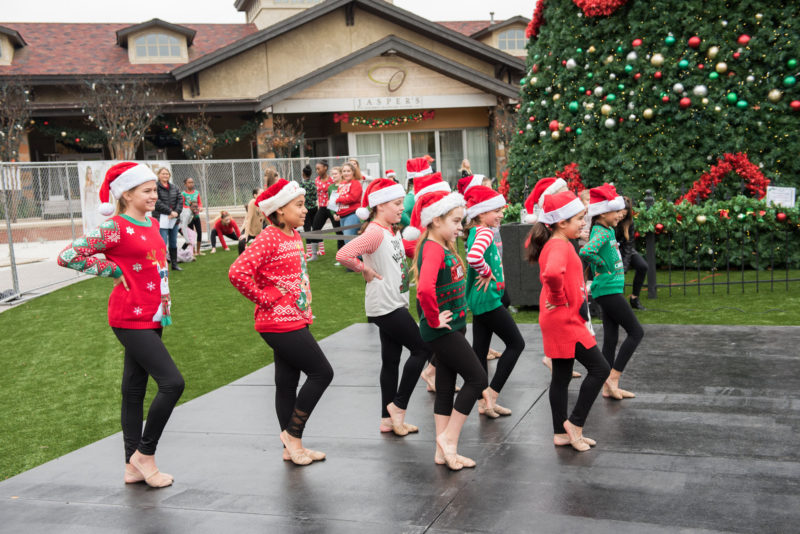 Nine Ladies Dancing
There goes Comet and Cupid and Donner and Blitzen- oh wait, that's just The Woodlands Dance Center. These girls were dancin' and prancin' in Market Street square all afternoon for day nine. The crowd loved their special holiday performances!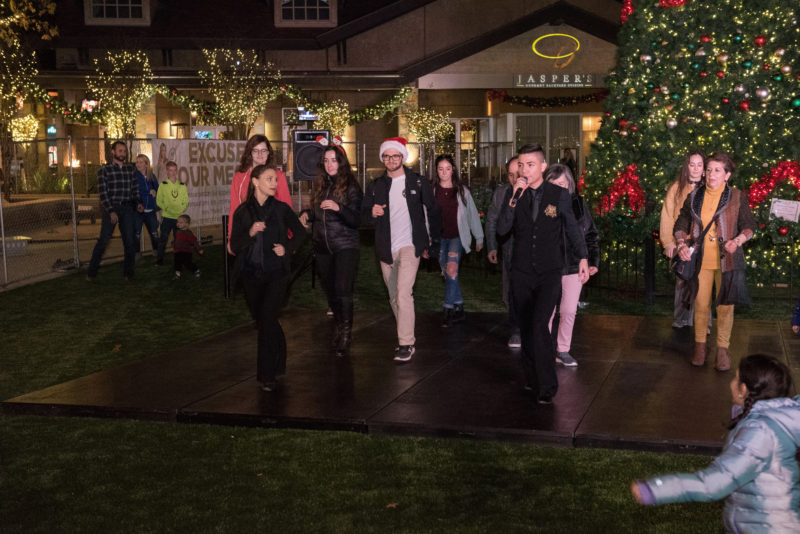 Ten Lords A Leaping
Hey Houstonians- believe it or not, salsa isn't just for chips. Dance With Me Studios hosted a free dance class on the tenth night, with cozy refreshments by True Food Kitchen to refuel after.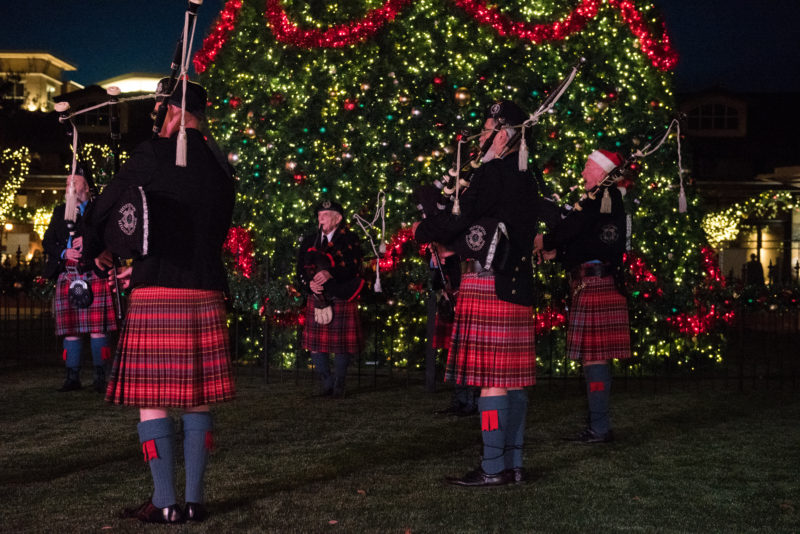 Eleven Pipers Piping
We were 'plaid' to welcome the Houston Highlanders on the eleventh day. They piped up with a traditional bagpipe performance, which certainly turned some heads.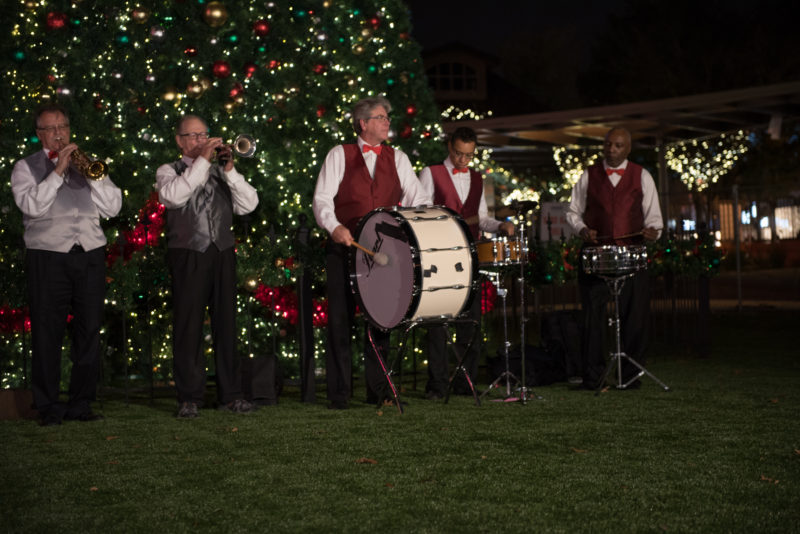 Twelve Drummers Drumming
We 'drummed' up some fun for the first half of December, but unfortunately the festivities had to come to an end. For the grand finale, holiday tunes by Yuletide Brass got everyone all 'jazzed' up!