If you've followed me for some time, you know that Market Street The Woodlands is one of my favorite hangouts. For those who don't know, it's a little shopping and dining center in the heart of The Woodlands here in Texas. Packed with some of my favorite retailers and restaurants, plus the perfect green space for my kids to play, it's definitely a family favorite.
On a typical day, some of my favorite stores to drop into are Madewell, Lululemon, Kendra Scott, Lush, and Louis Vuitton. My kids are big fans of Gap Kids (I think the sales associates in there know me now haha), and we also like to hit up Vineyard Vines for Mason.
Another favorite is Hemline, my favorite little local boutique. They carry some of the brands I typically shop from Shopbop and Revolve, so it's definitely a place I tend to frequent. Louis Vuitton also recently came to Market Street, and the hype is real y'all, so I'm in there browsing from time to time as well.
When it comes to jewelry, if I'm looking for something a little higher-end, I head into Thomas Markle. They actually repaired my engagement ring about five years ago, and it has since had ZERO issues, so I highly recommend them for that reason alone. I also bought my wedding band from them a few years ago, and they carry some of my favorite jewelry designers.
Did I mention that even my dentist is located in Market Street? I told y'all it's my favorite hangout. I see Dr. Carrie Muzny. She did my porcelain veneers last year (best thing ever) and now I go to her for my regular cleanings as well. She is amazingly talented, and her staff is always so sweet. I also love the vibe of her office…way better than your typical dentist!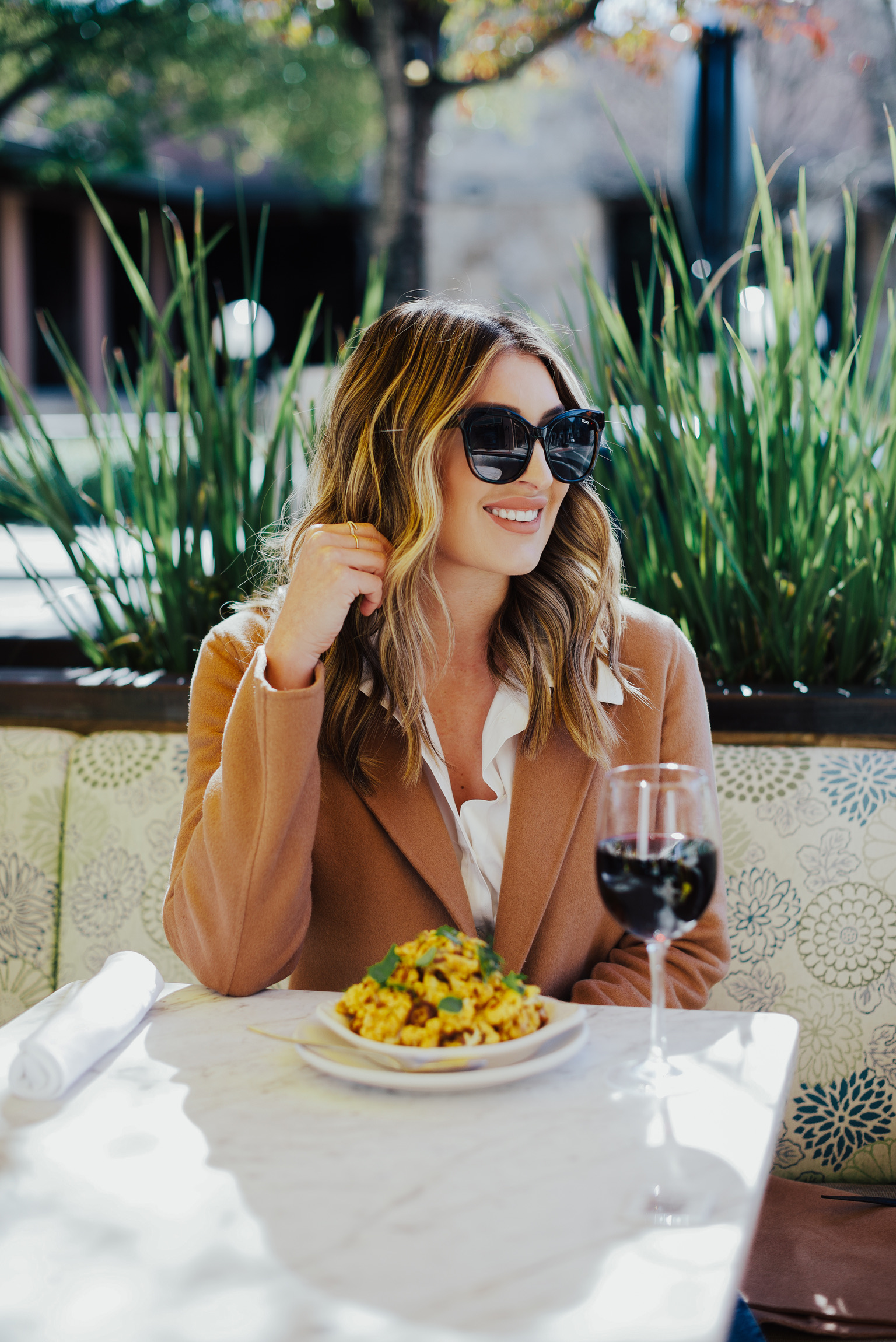 Okay, let's move on to food. We probably eat at Tommy Bahama most often. Their patio looks out over the green space and is SUCH a vibe. A glass of wine or some sangria always hits the spot on their patio.
True Food is another favorite, my kids love their pizza, and we love their patio as well, plus the fact that you can eat delicious healthy food. It's where we like to go for a guilt-free restaurant meal.
Jasper's and Schilleci's are our other two regulars. Jasper's has the BEST ribs (like literally fall off the bone, you can eat with just a fork), accompanied by a warm potato salad that gets me every time. Schilleci's is our favorite date night spot. I die for their smoked crawfish dip.
Maybe next time I'm at Market Street I'll run into one of you! I love meeting you guys, so if you see me out and about don't hesitate to say hi!
Xo, Loren